Flight Department Advisory Board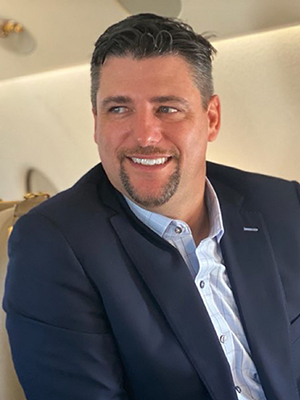 Found and CEO, Jet Access Aviation
What started off as a vision and concepts written on a napkin, turned into the driving force that included over a decade of business experience, business acumen acquired, and the perspective of the private jet industry's pulse from the front lines, not from behind a desk. There were blind spots in aircraft management, in charter sales, in this industry as a whole, and the vision was to be a truly effective, service-based, hard-working, and honest aviation company. Today, over fifteen years later, the fruits of those guiding principles have come long come to fruition in what is now known as Jet Access Aviation.
Jet Access Aviation now encompasses over forty managed aircraft and holds a reputation as having one of the most rapidly expanding fleets in the aviation industry. Jet Access Aviation is an Argus Platinum operator that wields a strict and spotless safety record, legacy partnerships with leading aviation affiliates, and is built on the foundation of a knowledgeable and diligent work force that will go above and beyond to leave all that we serve feeling satisfied. The excellence of our work ensures that each customer receives more of what's needed before they need it. More accessibility. Less interference. A reduction of risk and expansion of comfort. We ensure all elements of excellence.
With the recent partnership with Aero Management Group, Jet Access Aviation has expanded into the lucrative Fixed Base Operator space to deliver increased value and provide top-down, white glove service to all aircraft owners, charter customers and tenants. FBO expansion projects are currently underway in Indianapolis, Dallas and Nashville. These locations will provide all services from fuel, concierge assistance, hangar and office space, and everything in between for all of our valued clients.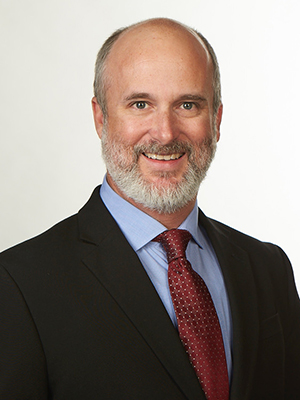 General Manager, CTP Holdings, Inc.
Case joined CTP Holdings in June of 2021 to oversee the fleet of managed aircraft based in Dallas/Fort Worth. Case has 20 years of experience in aircraft management, charter and consulting. He currently serves on the board of North Texas Business Aviation Association where he leads the scholarship committee. Case also previously served on the S&D committee with NBAA for four years. He received his bachelor's degree in Agricultural Economics from Texas A&M. Aside from being a proud Aggie and his passion for all things aviation, he enjoys the outdoors with his wife and 3 sons.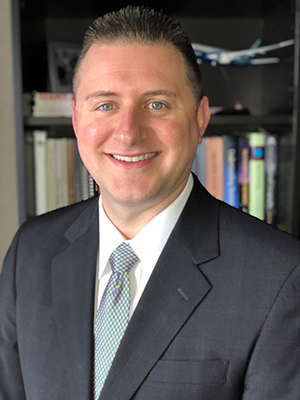 Manager of Operations, MLW Air
Robert Smiley is originally from Dallas, TX and currently resides in Plano, TX with his wife. As the Manager of Operations for MLW Air in Dallas, TX, he manages crew and aircraft positioning for charter and scheduling operations, plans all facets of aircraft movement worldwide including handling, fuel management and aircraft operations for Gulfstream G550, Boeing 757 and Boeing 767, and negotiates fuel pricing, aircraft fees and handling fees to ensure costs are within budget limitations of charter contracts. He received his Bachelor's Degree in Professional Aviation from Louisiana Tech University in 2007 and obtained his Master's Degree in Aviation and Aerospace Management from Embry Riddle Aeronautical University in 2018. Robert's professional skills include business planning, operations management, international operations, logistics, aircraft management, private charter, FAR-125 operations, aircraft maintenance, airport operations, and aircraft airworthiness. He also received a Commercial Pilot Certificate from the FAA and enjoys traveling.
Lead Standards and Training Manager, Fox Corporation
Flight Coordinator, Don Davis Aviation, Inc.